Extremity Adjusting in Derry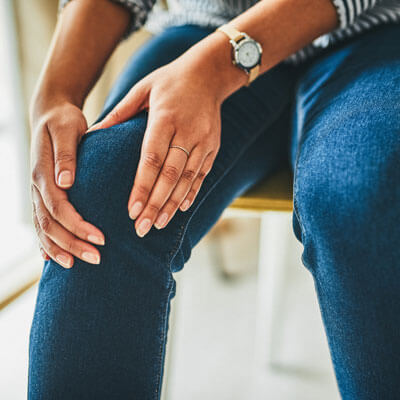 While many health problems can originate in the spine, other body joints can be involved. You've come to the right place if you're dealing with discomfort or limited mobility in your extremities. At Triskelia Wellness, our chiropractor is skilled in many techniques, including extremity adjusting, to help you regain function in your joints and extremities and reduce painful inflammation without needing drugs or surgery.
In our office, we believe in providing informative, professional, and empathetic care for every patient. Our warm and welcoming environment ensures you feel comfortable and supported throughout the process.
Innovative Techniques for Extremity Adjusting
Whether you're dealing with acute or chronic issues, repetitive strain, sports-related injury, or scar tissue, we conduct thorough exams to understand your condition thoroughly. This information forms the foundation for a precise, individualized plan designed for the best results.
Our team uses a range of innovative techniques to address extremity issues effectively. In addition to traditional adjustments, we may incorporate gua sha to work on scar tissue surrounding the affected area. Ultrasound or laser therapy can further accelerate healing and reduce inflammation. For certain conditions, Kinesio tape may be applied to support and stabilize the extremity, allowing muscles to relax and promote proper positioning.
In addition to knees, we work with wrists, ankles, feet, elbows—every joint in the body. We also collaborate with a local foot doctor when necessary in keeping with our holistic care approach.
Supporting Rehabilitation and Post-Surgery Care
Our comprehensive approach also extends to post-surgery care. We understand that surgeries like knee replacements may leave residual scar tissue and affect joint mobility. Our doctor works closely with patients who have undergone surgeries, helping them manage scar tissue and ensure proper movement and function of the treated area. Whether you're recovering from surgery or seeking assistance for chronic issues related to your extremities, we're here to support your rehabilitation journey.
Realizing the Potential
We are proud to share success stories from patients who have experienced the benefits of extremity adjusting at Triskelia Wellness. One patient who was considering knee replacement surgery sought our care as an alternative.
After just a few weeks of extremity adjustments, including gua sha and supportive measures like wearing a Tommie Copper sleeve, the patient experienced significant improvement. Their knee discomfort diminished, and they no longer felt the need for surgery. This success story exemplifies the potential of chiropractic care in managing extremity conditions.
Book Your Visit
Contact our team today to schedule an evaluation and begin your personalized chiropractic care journey. Don't let extremity issues hold you back any longer.

Extremity Adjusting Derry, Windham NH | (603) 824-6121