Fibromyalgia/Autoimmune Disorders in Derry
Navigating Fibromyalgia and Autoimmune Conditions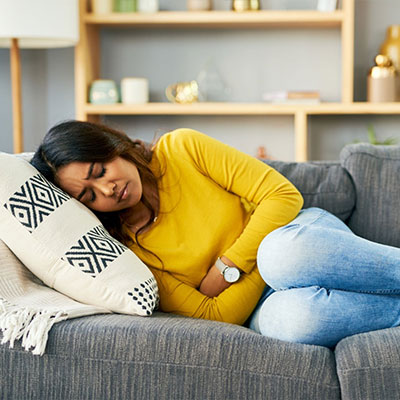 Living with fibromyalgia or an autoimmune disease can be incredibly challenging. The constant pain, fatigue, and unpredictable symptoms significantly impact your quality of life. At Triskelia Wellness, our team provides personalized chiropractic care to address the unique needs of individuals with these conditions, offering hope and relief even in complex cases. Conditions include rheumatoid arthritis, lupus, celiac disease, and multiple sclerosis.
The Struggle Is Real
Patients with fibromyalgia and autoimmune disorders often come to us after seeking help from various medical professionals, frustrated by discomfort that seems to move throughout their bodies. We empathize with the constant struggle and the emotional toll it takes.
Our clinic stands out for its comprehensive and compassionate approach. We understand these conditions demand a multifaceted strategy, so we offer a spectrum of therapies tailored to each patient's unique needs. Many individuals seek our expertise because we are experienced in addressing autoimmune problems, including celiac disease, often accompanied by headaches and other intensified symptoms during flare-ups.
Holistic and Natural
At Triskelia Wellness, our holistic approach extends beyond traditional adjustments to include soft tissue work, such as massage and craniosacral therapy. We also explore energy work and functional medicine to address the root triggers of autoimmune diseases. Our goal is to provide relief and enhance overall well-being by considering the whole person.
Chiropractic care should be considered complementary therapy, not a stand-alone treatment for fibromyalgia or autoimmune conditions. It should be integrated into a broader care plan that may include medications, physical therapy, and lifestyle modifications. Always prioritize open communication and coordination between your healthcare providers when exploring complementary therapies.
A Remarkable Success
One incredible success story involves a young woman who came to us with Sjogren's disease. She had experienced debilitating headaches and body pain, causing her to withdraw from college and confine herself to her room.
She made significant progress through our personalized chiropractic care, combined with functional medicine and lifestyle changes. Although her discomfort levels remain high, her function has drastically improved. She now goes to the gym, babysits, and is considering returning to school. This transformation has restored her social life and brought joy back into her life.
There Is Hope
If you are living with fibromyalgia or an autoimmune disease, we want you to know that there is hope. Our team at Triskelia Wellness is dedicated to helping you find relief, restore function, and improve your quality of life. Contact us today to schedule a thorough evaluation and start your journey toward a pain-free future.

Fibromyalgia/Autoimmune Disorders Derry, Windham NH | (603) 824-6121