Massage Therapy in Derry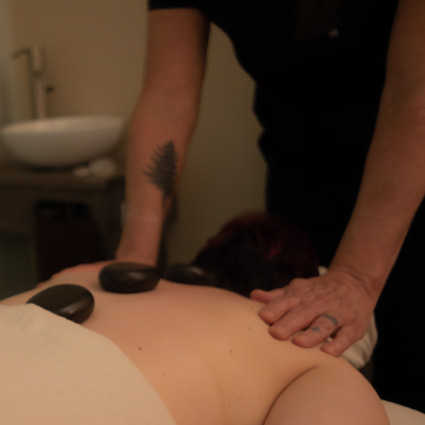 Therapeutic massage, including techniques like craniosacral therapy, plays a vital role in promoting overall well-being at Triskelia Wellness. Whether you are seeking relaxation, stress relief, or targeted muscle tension release, our skilled therapists are here to cater to your individual needs.
While massage complements our chiropractic care, it can also be enjoyed independently, providing you with a rejuvenating and soothing experience. Chiropractic focuses on the alignment and motion of the bones of the spine and extremities, while massage deals with the muscles and connective tissues that move and support those joints.
We welcome you to Triskelia Wellness and invite you to explore the benefits of therapeutic massage as part of your wellness journey.
Our Approach
We provide many services under one roof, to help you achieve your optimal health and wellness potential. You are welcome to combine services, such as energy work, with your massage. Your therapist will talk with you about your needs and goals, and will work with you to create a session or series of sessions to help you meet those goals.
We offer 30, 60 and 90 minute sessions. A 30-minute session can be ideal if you have time constraints and only one area of complaint. However, for multiple areas or a more in-depth approach, we recommend either an hour or 90 minutes.
Our suite is very relaxing and tranquil, so you can focus on healing and allowing your body to absorb the positive benefits.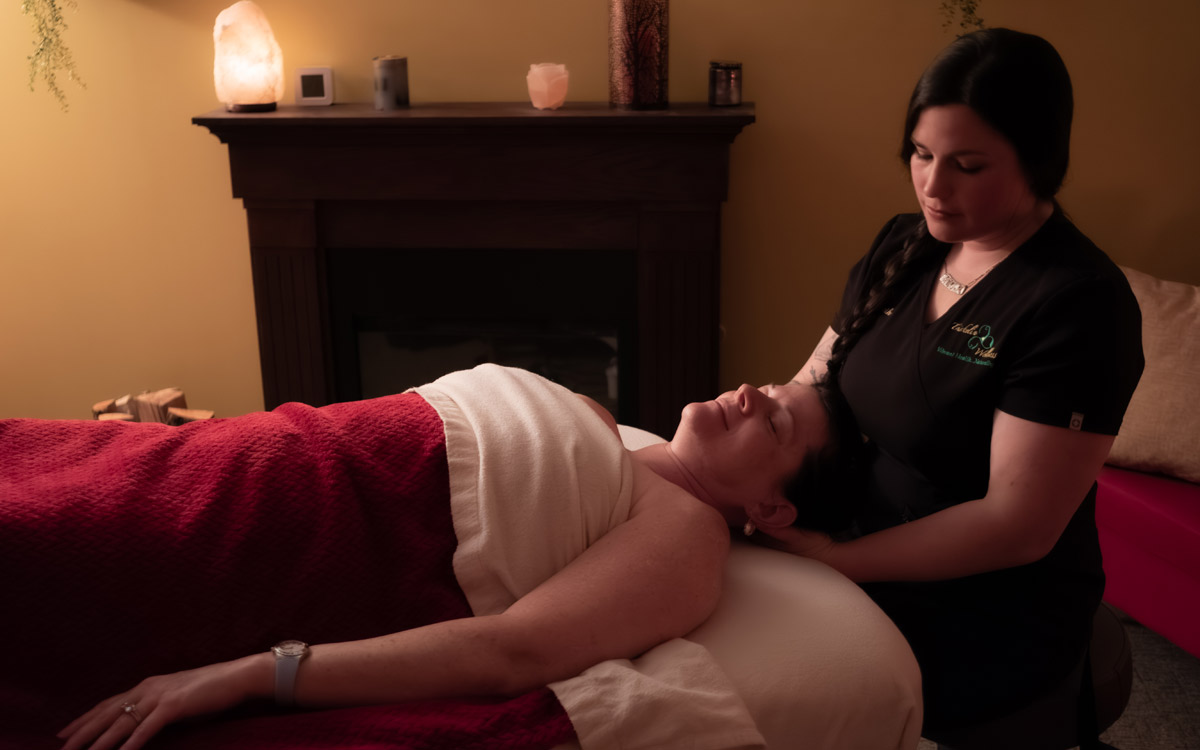 Our Offerings
30-minute Focused Massage
60-minute Therapeutic Massage
90-minute Comprehensive Massage
Add-ons
Cupping
Hot Stone/Himalayan Salt
Aromatherapy
PEMF by BEMER
Our highly trained licensed therapists specialize in deep tissue work, trigger point therapy, Swedish, prenatal, Guasha, lymphatic, neuromuscular therapy, craniosacral therapy and more. They are happy to combine techniques to suit your needs. We also offer seasonal specials.
SEASONAL SPECIALS »

Meet Our Therapists
Elizabeth Barnes, LMT
Elizabeth has a natural talent for massage and setting her clients at ease. She is a graduate of the New Hampshire Institute of Therapeutic Arts, is certified in cupping and excels in trigger point work, sports massage, stretch techniques, and neuromuscular therapy. Elizabeth also specializes in Craniosacral Therapy, a gentle yet powerful technique to address many disorders including TMJ pain, migraines, headaches and others.
Elizabeth is passionate about health, staying active, and being your best authentic self. You can book your session with confidence that you will walk out feeling better!
Jayne Julien, LMT
Jayne has been working as an LMT since 2017. She chose this healing modality after raising six daughters and retiring from the USPS. She is a Reiki Master Teacher with over 20 years of experience, a Registered Polarity Practitioner, a professional member of the Herbalist Guild and a Registered Aromatherapist.
Jayne holds an AAS in Complementary and Alternative Medicine from the American College of Healthcare Sciences, Portland, Oregon, and is a graduate of Spa Tech Institute, Ipswich, MA in Holistic Massage as well as Advanced Polarity. Jayne is proficient in deep tissue, sports massage, cupping, hot sone, Reiki, and Polarity.
Get Started Today
Contact us today to book your first appointment. You do not need to be a chiropractic patient to work with our therapists.
CONTACT US »

Massage Therapy Derry, Windham NH | (603) 824-6121