Pediatric Chiropractic in Derry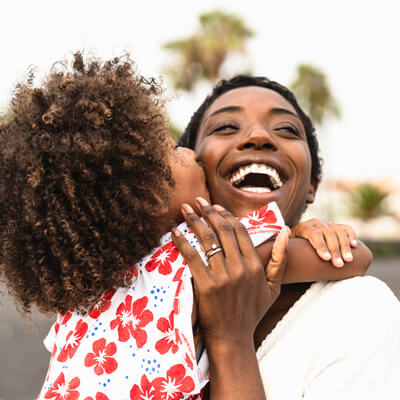 When it comes to chiropractic care for children, our team at Triskelia Wellness understands the importance of a warm and welcoming environment. We focus on providing fun and personalized experiences for our pediatric patients, focusing on their unique needs and helping them find relief from various issues. With a gentle approach and a commitment to patient success, we help your child experience the benefits of chiropractic care.
We believe your child is unique and treat them that way. Our experienced chiropractor starts working with children toward the end of elementary school, providing care for school-aged kids who can communicate and actively participate in their care. We take the time to listen to both parents and children to understand the underlying issues and develop a tailored approach to their care.
Conditions We Help
Children may deal with several types of issues as they grow, including
ADHD & Autism
Asthma/allergies
Bedwetting
Colic
Constipation
Ear infections
Scoliosis
Sleep issues
And more
Techniques, Therapies, and Tools
Our chiropractor uses a combination of techniques to provide positive outcomes for children. The Activator® method and Diversified Technique are commonly used, ensuring quick and gentle, less invasive adjustments for young patients.
We understand some children may feel nervous about the process, so we make it fun and light-hearted. For example, we use the Activator, lovingly called the "boop gun," which helps alleviate anxiety. We also involve parents by having them hold their child's hand or adjusting the parent first to create a sense of comfort and familiarity.
Other therapies for our littlest patients may also include massage or ultrasound in addition to adjustments. We also educate parents and children about maintaining proper posture and ergonomics and enhancing overall well-being. Whether your child is dealing with sports injuries, tension headaches, or postural issues, our comprehensive approach aims to provide long-lasting relief and improve their quality of life.
Getting to the Root of the Problem
We have witnessed numerous success stories of children finding relief through chiropractic care at our practice. One case involved a young girl named Mia experiencing chronic headaches. Her mother initially thought it was a food issue but soon realized it was a physical restriction. After just one adjustment, Mia's headaches disappeared.
Another success story involves a child with poor posture and frequent headaches. The child's headaches and migraines were significantly reduced by addressing their postural habits, providing appropriate ergonomic support while gaming, and regular chiropractic adjustments.
Helping Your Child Flourish
At Triskelia Wellness, we provide informative, professional, and empathetic care for children. Contact our team today to schedule a thorough evaluation.

Pediatric Chiropractic Derry, Windham NH | (603) 824-6121